What does it mean to be a dream maker? Must you find that one thing you believe in? Must you speak so others are inspired? Must you live in a time and a place that allows you (or forces you) to make your dreams come true? Or must you learn to give in to fantasy and imagination and let other parts of your brain dream? Teachers and students have been exploring these questions in all subjects – to fun and productive results!
English
---
In English we have been honing our persuasive skills with our Ted Talks project: Students have learnt how to identify what it is they want to change in the world, and how to speak about it. We filmed them in front of green screens and soon you will be able to see their Ted Talks as if they had spoken there.
Year 7 and 8
Year 7 and 8 have been developing their understanding of how to write a persuasive speech. We learnt the historical context of Martin Luther King's "I have a dream" speech and then worked on an in depth analysis. Finally, students reflected on their own dreams for the wider community and used persuasive techniques to share them with the class.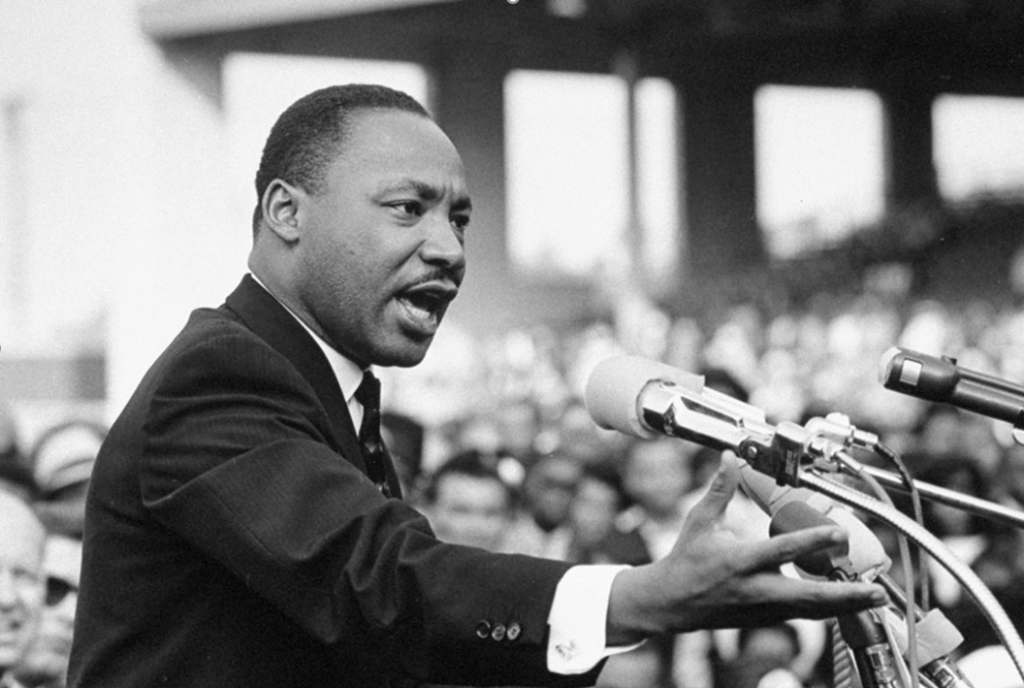 Business
---
Multinationals: a country's dream or a country´s nightmare? Students have learned to write knowledgeably about how a multinational can boost or hinder a country's national goals.
Catalan and Spanish
---
Years 7 and 8
In year 7 and 8 we have been working on narrative texts and in particular we have identified the most important moments of our lives to write the first autobiography. Elaborating the memory on our life journey also helps us to better understand our present and project a better future.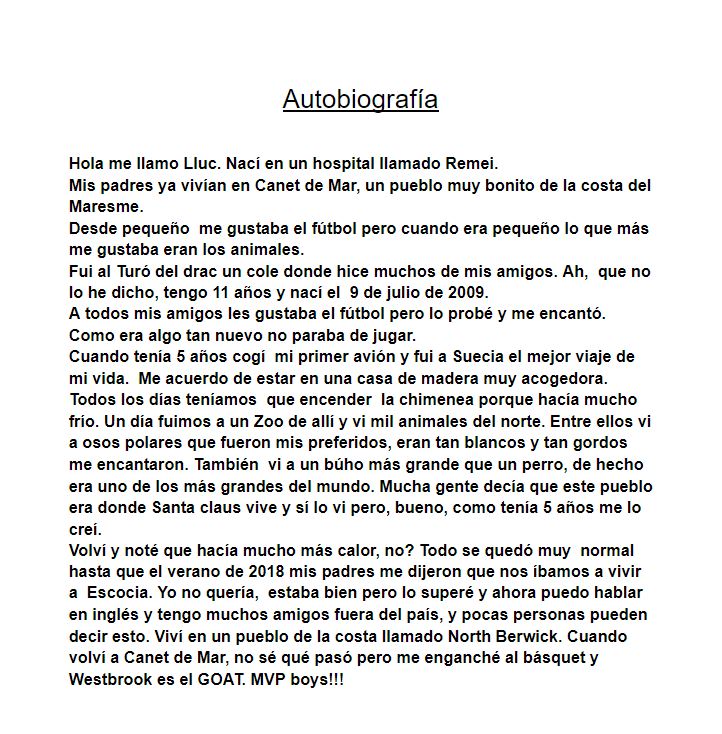 Years 9 and 10
In Year 9/10 we have been working on textual properties. Knowing how to adapt the register according to the communicative situation is essential to develop as a person. So we worked on the formal register by writing a letter to the School Management to come up with ideas that would help make our school even better.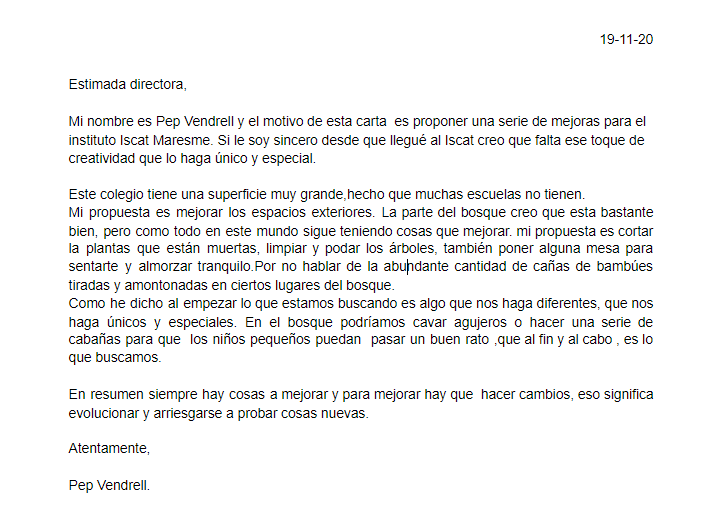 Geography and history of Catalonia and Spain
---
Years 7 and 8
In year 7 and 8 we have been working on the concepts of population density. It has been very interesting to know which areas are more or less populated and what the reasons are. Finally we had a debate about whether dreams come true in the countryside or in the city.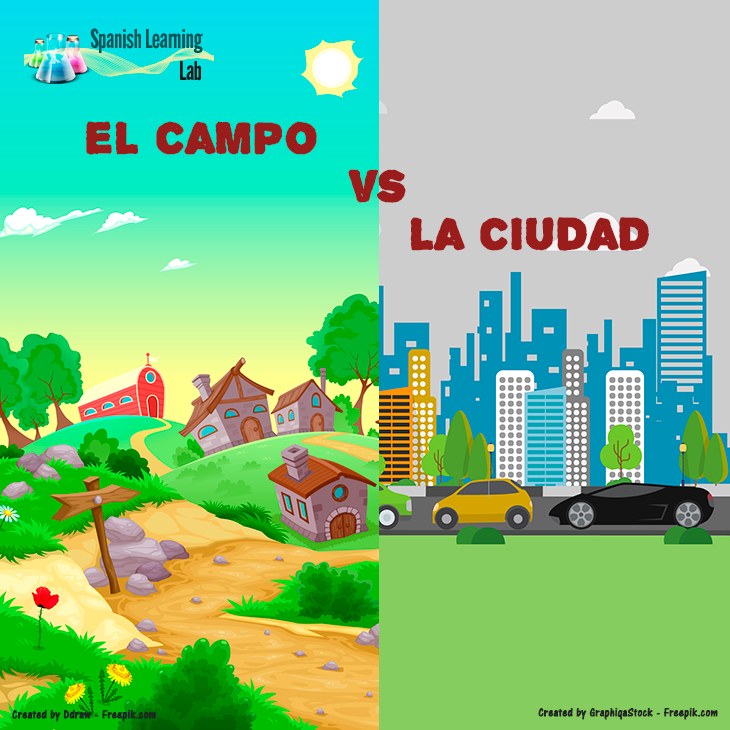 Years 9 and 10
For many years, the "dream" was Pax Romana. And then everything changed. In year 9/10 we have been seeing what were the main causes of the fall of the Roman Empire and how the expansion of the Germanic peoples changed the political organization and gave way to a new stage: the Middle Ages.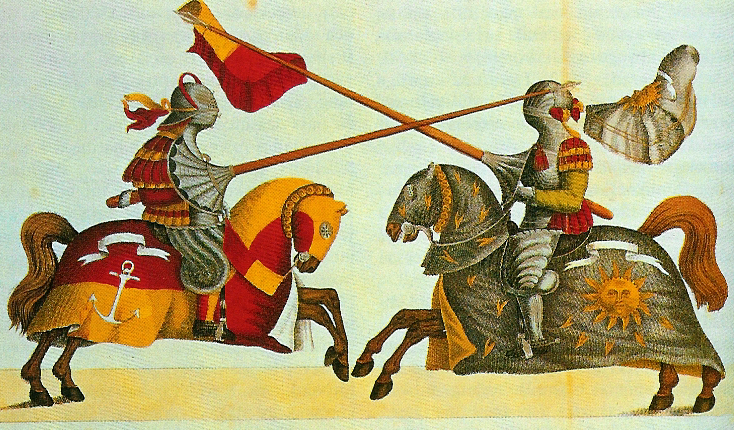 Computer Science
---
In Computer Science the students have been learning to make their computing dreams come true using only ones and zeros, since binary is the only language that computers can understand without a translator!! In Year 10 we have been busy programming using Python – with all the new concepts and terminology that entails. Y9 is working with similar logic challenges to Year 10 but producing answers using pseudocode, and Y7/8 has moved past flowcharts and computational thinking and have been learning about how computers work and how to write words and numbers in base two (binary) and base ten (decimal).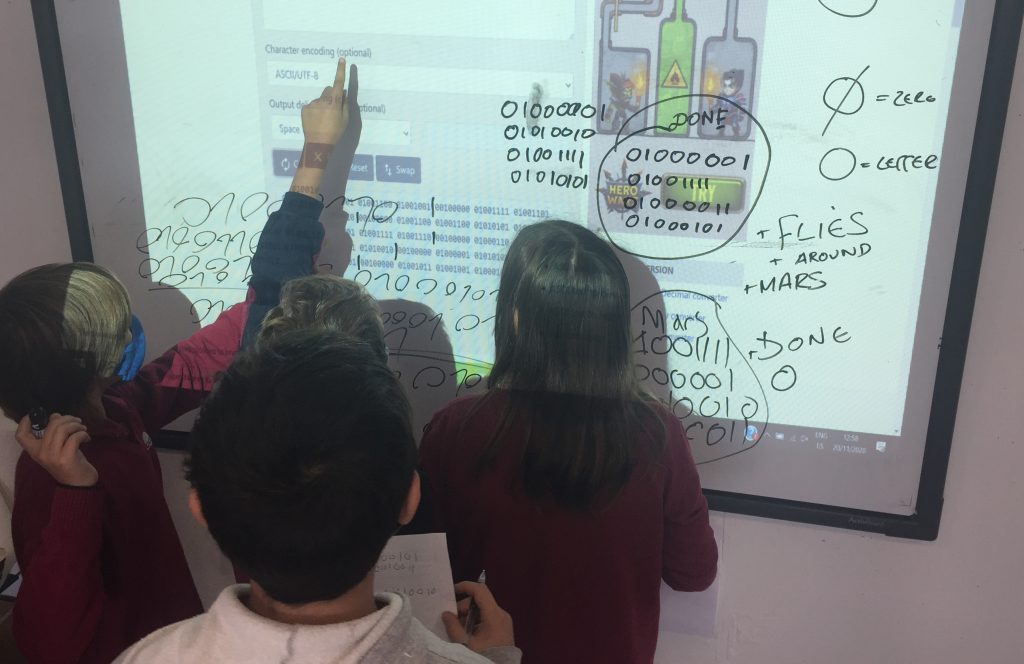 Art and Design Technology
---
In ADT this week, each year group has been channelling their inner dream-maker by contributing work to make the end of year show come to life. We have finished the design and construction of characters and props. From the middle of last week onwards, we've been storyboarding the scenes and on Friday we finally started filming. It's been exciting for everyone to see all our hard work and imaginative ideas finally start coming to life. Vive la Dream Maker!
Maths
---
Year 7 and 8
This week year 7/8 learned the rules of indices and were able to apply this to their knowledge on algebra to simplify algebraic expressions. Using rules of indices it allows us to work with large numbers without using a calculator!
Year 9
This week year 9 applied the four operations to fractions and also learned how to convert fractions, percentages and decimals. With this knowledge they should buy everything they dreamed of on the black Friday deals without using a calculator.
Year 10
It's all very well to be able to calculate, but can you prove step by step? Dream making is all about understanding the process from idea to reality, and this is what we have been doing in maths.
Science
---
Year 7 and 8
For many adults, every baby is a dream come true. This week year 7 and 8 learned the adaptations and functions of the male and female reproductive organs. In their end of unit exam they even answered some GCSE questions!
Year 9
This week year 9 learned the adaptations and functions of the plant. Although this was a biology topic then year 9 class went into a lot of detail and learned new chemical terms and processes. In their end of unit exam they even answered some GCSE questions!
Year 10
This week year 10 learned about the properties and use of waves. They learned that there are many different types of waves and they affect all of our lives, some can be a tremendous benefit to our lives and some can be a risk.
Emotional Education
---
Achieving a dream is always a team effort.
What does it mean to feel support when everything is unknown and potentially hard? Students experienced first hand what support felt like while being blindfolded and guided in the forest, then came back to talk about it and learn a few things about their friends and feelings.