This term Secondary and Primary are working together on the shared school-wide topic of Planet Earth, and appropriately we started designing and constructing the ISCAT Garden this week. The ISCAT Garden project aims to give all the subjects in secondary a way of expressing important curriculum-related ideas through practical activities working with the earth, choosing which plants tie into their subject ideas and why, and working together to care for the garden for the rest of the year.
We're looking forward to seeing how the students bring their ideas to life, and they are really excited about this project already. We'll be working on this during assembly on Thursdays throughout this term.
Art
---
Year 7 and 8 have been learning about Pointillism, and have been creating images without using lines. Their goal has been to paint using small dots of pure colour which your eye combines together into a range of colours when you stand at a distance. It's not an easy thing to master, and has been an excellent activity to develop a better understanding of colour, tone and line – our three main topics for this term.
Year 9 have begun studying key art movements from the 19th and 20th century – beginning with Romanticism, Impressionism and Post Impressionism. They have gathered information through online research, and produced posters to show their findings. This activity is creating a foundation in the key movements for us to build on later, and a fast-paced framework for learning photoshop skills and graphic design knowledge.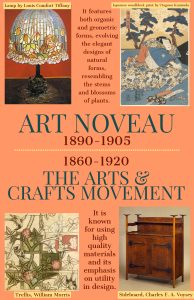 Art will be contributing to the garden by planting sunflowers, which will lead Y9 to study Van Gogh's famous painting in more detail and Y78 to make blue dye from the seeds which will be used as a pigment in a project during summer term. We will also plant Romanesco Cauliflower and examine the golden ratio in our Art history studies – it can be found as much in nature as in renaissance art.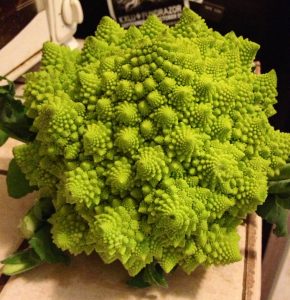 Computer Science
---
We started this term with refresher activities in binary, flowcharts and pseudocode to dust off the cobwebs from the Christmas break. Y78 are coming to the end of their binary studies now and will begin real coding using Python soon. Y9 are learning about the inner workings of a computer's memory and the Fetch-Decode-Execute cycle. They will begin coding in Python after half-term.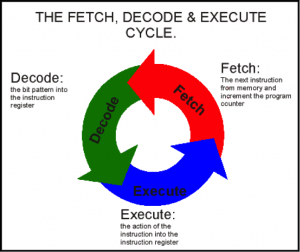 In computer science we will create algorithms that help us control how often certain actions like the watering and weeding of the garden plot need to happen, and which variables will affect this.
Design Technology
---
Building on the Christmas homework task, to draw an isometric cube each day, students are practising additional isometric drawing activities such as drawing isometric 3D primitives, and understanding Third Angle Projection correctly. Deepening their ability in these aspects of technical drawing will be the focus for all DT students this half-term.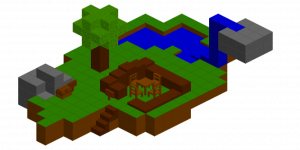 As well, the History-DT Y78 Castle project finally ended, with some truly wonderful work.
Design Technology will be contributing to the garden by designing signs for the plot using computer software, and then cutting these signs using the laser cutter. The text will tell a little bit of the story of the plant, and will be developed in other subjects. We will avoid using plastic in the signs, and will waterproof the laser-cut wood with beeswax.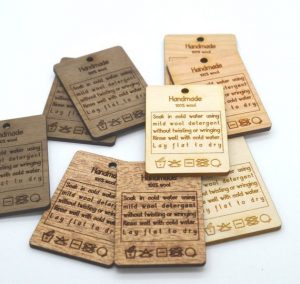 Maths
---
Year 10
We all agree that this is our favourite unit in the syllabus! Standard notation and the manipulation of very big and very small numbers. How many atoms of hydrogen can fit on the diameter of a hair? Your children know how to figure it out!
English
---
Year 10
Why do we laugh? Why is anything entertaining indeed? Every day we are delving deeper into the mechanics of language. It is not what you are talking about that is entertaining or not, but how you say it, and we are learning the words that explain this. Over the past few weeks we have studied extracts of Factfulness, Sapiens and travel journals of Paul Theroux to distill the essence of entertainment.
Year 9
We are deep into the study of ´Mice and Men´, by John Steinbeck, and today was a very special day indeed. The shock on every student´s face as we read about the killing of Curley´s wife was chilling yet so very rewarding at the same time. Steinbeck excels at social realism, and it is humbling to see how effective his writing is on students who have no reason to empathise with these characters. The entire class has become quite proficient at analysing foreshadowing, understanding intention and how Steinbeck skillfully manipulates our liking of each character.
Business
---
Year 10
As we wrap up the first part of our syllabus we would love to be able to talk to you about your experiences in Business. Please contact Nicole.Comar@iscatmaresme.es if you can volunteer 15 minutes of your time to answer a few questions about your personal experiences when navigating changes such as Covid and Brexit, or decisions such as working with different countries or changing a legal status.
Humanities
---
In history and geography students will be connecting our learning to the Garden Project through learning about the historical and geographical origins of some of the food we take for granted today. We will be focusing on foods such as potatoes and tomatoes which were brought back by explorers from the Americas.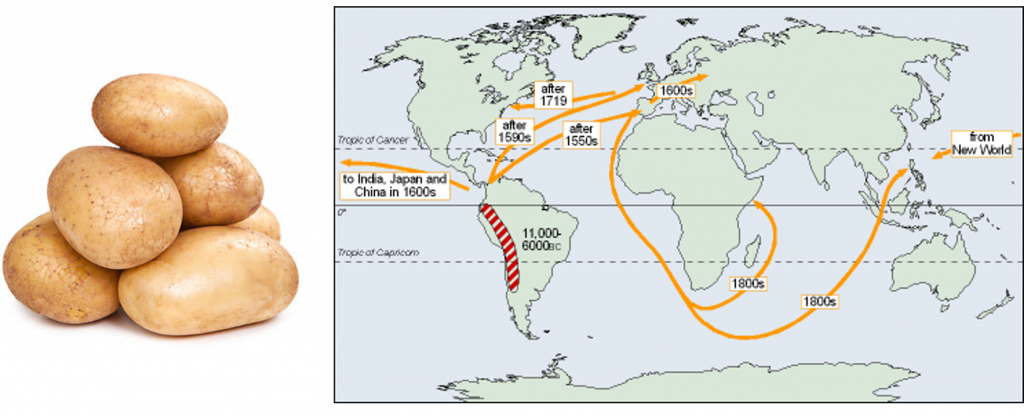 Catalan
---
In Catalan we have started an intense work to develop the communicative skills in the oral expression. That's why at Y 7/8 we've been working to build a discourse that helps us take awareness of the need to take care of our planet. Because it is clear that what we do with him we do it to ourselves.
In Y 9/10, we started reading some contemporary poets and chose some poems, to make a montage reciting with music that was appropriate to convey the emotion that emanated from the words.
Spanish
---
In Spanish with Y 7/8 we have been working on different ways of approaching the description of reality. So we have been describing the landscapes around us and some everyday objects in an objective way and in a subjective way. In the time in which we live, it is important to be able to work this multifaceted view on reality.
With Y9 / 10 students have been developing the resources to build a good narrative summary. That's why everyone has presented their favorite series or film. Do you know which movie they voted for as the class favorite?